Reiki Crystal Healing
Crystal Alignment Sessions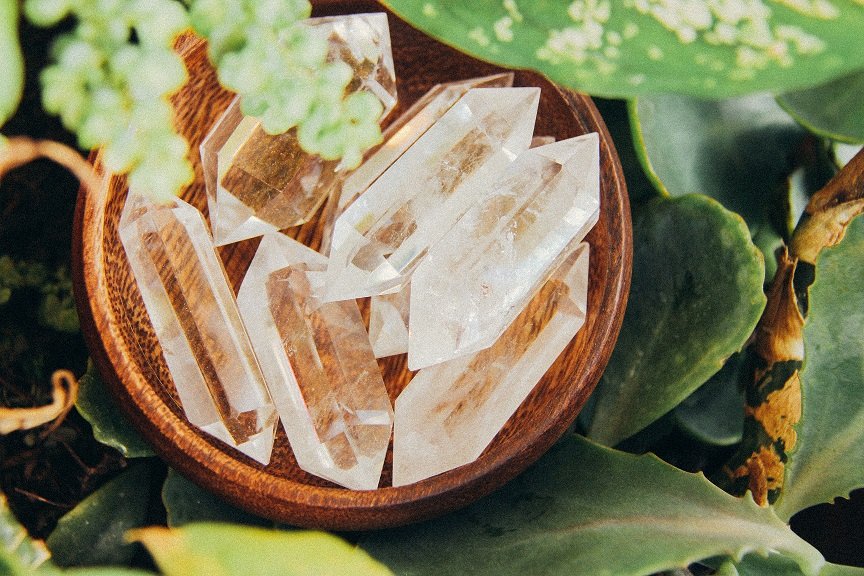 Experience a divinely beautiful healing session with the power of Reiki and the high vibrational energy of crystals.
Our Crystal Alignment sessions brings these two healing modalities together to produce a powerful healing that clears and resets your energy field, raises your vibration and brings you into alignment with your true self.
There are 4 main sessions to choose from, each with its own unique focus that will raise and clear your energy. These sessions use particular crystals that will help to amplify the energy of your chosen session, along with supporting the extra intuitive chosen crystals used on the day. Together they support the alignment healing that you have picked.
 To book a session, visit our Booking Page
Types of Alignment Sessions
Once you book your session then you will be contacted to find out what type of session you are drawn to as the key energy of your Crystal Alignment Healing. Remember – trust your intuition in what session you are guided towards.
Types of sessions to choose from are:
Grounding & Earth Connection:
This session is perfect for those who:
Would like to be more grounded and feel more connected in everyday life.
To manifest their soul journey into the physical
Wish to bring a healing intent to their ancestral lines
Wish to have a deeper connection with the spirit of the earth, plants & animals.
The Intuitive Heart:
A session that brings the crystalline energy to magnify healing and awakening our spiritual heart, plus an alignment with your higher heart.
Trusting our Intuitive and Psychic self:
Working with the Crystal energy to open and expand your psychic senses while working on our Solar Plexus and Sacral Chakras to clear any issues of trusting your intuitive self.
Aligning with our Higher/Soul Self:
This session works with the energy of opening up to your higher self to assist with receiving a clear connection and thus guidance from your higher/soul self. 
Note: All sessions involve Reiki Crystal healing and a Guided Meditation.
To book a session, visit our Booking Page