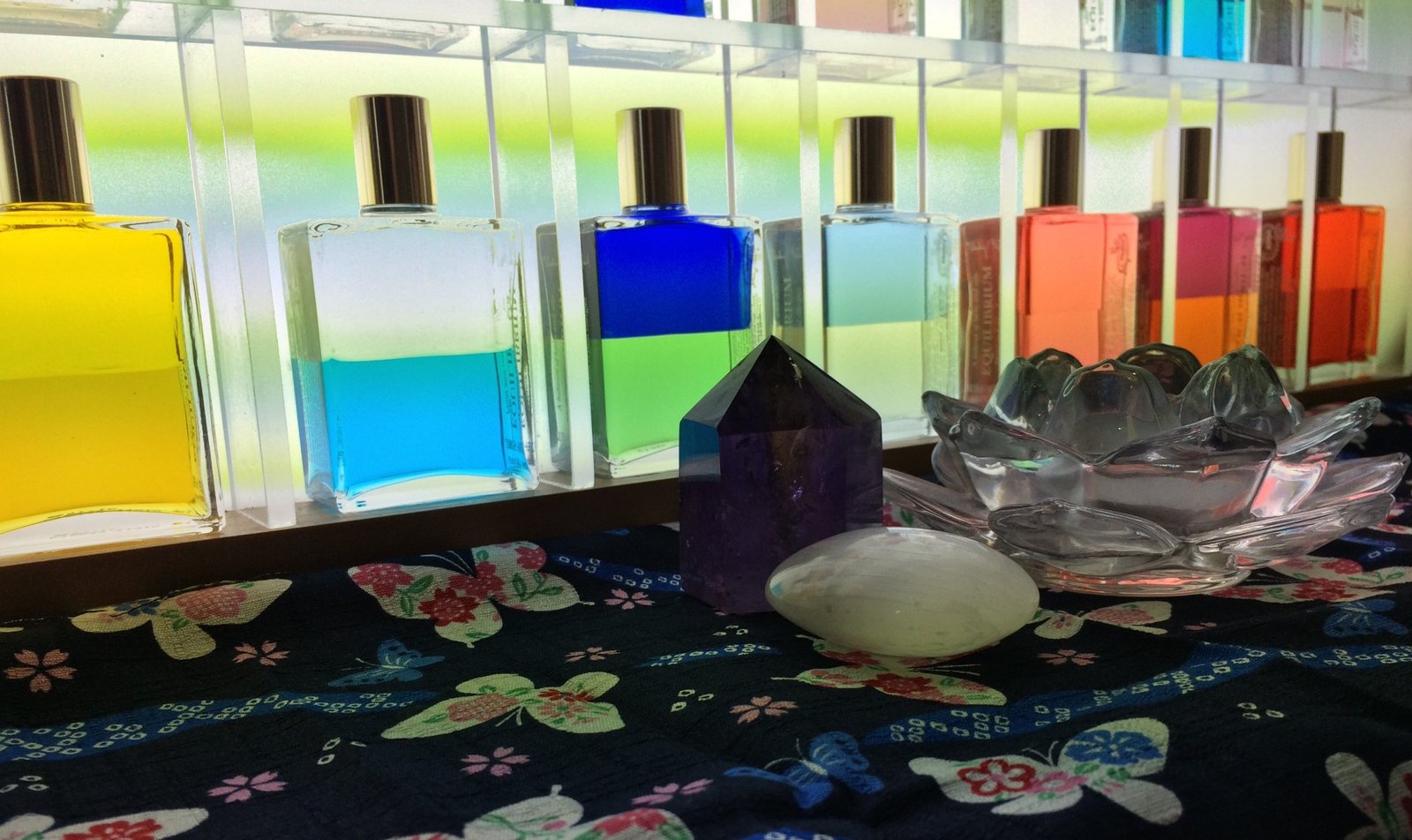 Colour is often described as windows into our soul, as they can give us insight into what we are feeling and thinking often before we have consciously understood what we are processing. Colour Therapy Sessions assist with mental clarity and direction with were we are at in life, improving energy and inner wellbeing, relaxation, relieving stress and helping your overall energetic system.
A Colour Therapy session can include any number of individual treatments such as Colour Light Therapy, A Colour Aura Healing, Personal colour selection & the benefits of using these colours as a healing and/or empowerment tool in all areas of your life, Colour Affirmations and Colour Breathing & Visualisation. 
Colour Therapy (In Person) Session Cost is $ 110 AU (GST Included) Duration is approx 90min for the first session and follow up sessions are approx 60min at $75 AU (GST Included).
Colour Therapy for your home or business. These are specific sessions to uncover your personalised colours for a redecorating your home or for empowering your business. For details and prices of these sessions please contact me further.
Colour Therapy sessions are also available online through Zoom (or similar) and to book a session or find out more information then please contact me via the Contact Page
The Light Pen is a powerful colour therapy where this vibrational tool that delivers colour and light all the way through our energetic fields right down to our physical body. It is applied to certain layers of the Aura, Chakras and Meridian lines depending on what you require in order for your energetic system to come back into balance.
A light pen treatment has the potential to shift your vibration allowing your intuition to flow, clear and balance your energy body, bring your energy back into alignment including grounding, nourish and revitalise your overall being.
All treatments are often combined with some energy healing and are performed fully clothed and thus are non-invasive.
In person session only and treatments are 60min, Cost is $75
To book a session or find out more information then please contact me via the Contact Page