Aura Healing Training Courses

Aura Healing is a powerful energy healing that works throughout the entire Aura, from the Chakra System to the outer layers of the Aura. In learning this healing technique, you gain the knowledge of the Chakra and Aura system, how it works and how it is all connected. You will be taught how to facilitate the healing process for your client (or yourself in level 1) through clearing blockages in the energy fields such as negative or unwanted energy, old energy patterns, or psychic attack; all of which may be clouding a person's energy. You will then be taught how to repair and re-balance the Aura back to its natural state, encouraging your clients' body (or your own in level 1) to begin its natural process of self-healing.
It is a unique energy healing system that begins with a powerful level one that is full of intuitive and psychic development exercises, along with grounding and self-healing techniques. This level 1 is also done over live zoom sessions and backed up over an online learning platform that gives you the grounding and the confidence to not only be empowered to work with your own energy system but to also then feel confident to move onto Aura Healing level 2 should you be drawn to.
Aura Healing
Self-Healing & Psychic Development Level
Level 1 (In Person)
Mt Pleasant, SA
12th & 13th February 2022
Aura Healing 
Practitioner Training (In Person)
 Level 2
Adelaide, SA
March 26th & 27th 2022
Aura Healing
Self-Healing & Psychic Development Level
Level 1
Online Training
TBA
The Aura Healing Course is developed by Sarah after 20 years of experience of being a Reiki and Aura energy healing practitioner. It is accredited through International Institute of Complementary Therapies (IICT.)
I would highly recommend Sarah as a teacher and practitioner. Sarah has a wealth of knowledge and experience that she beautifully shares. Her gentle intuitive nature allowed me to feel well supported and guided during the courses I have attended. I have now completed level 1 and 2 Aura Healing and have incorporated the techniques and learnings into my Kinesiology Practice as well as my own personal healing.   Thank you Sarah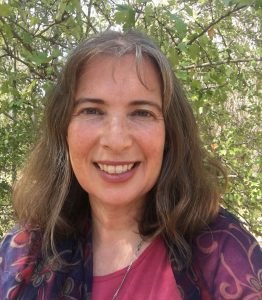 Your Aura Healing Facilitator
Your facilitator for these workshops is Sarah Stutley who has had over 18 years of experience working as a Reiki and Aura Energy Healing Practitioner. Sarah had developed Aura Healing over her many years of being an energy healing practitioner and has gained accreditation for the Aura Healing Courses through IICT.
Sarah is also a practitioner of Meditation, Colour & Crystal Therapy and Reiki.  She is also a Reiki Master which compliments Aura Healing beautifully. 
For future Aura Healing course venues and dates then please sign up to my newsletter on the link below