Aura Healing Training Courses

Aura Healing is a powerful energy healing that works throughout the entire Aura, from the Chakra System to the outer layers of the Aura. In learning this healing technique, you gain the knowledge of the Chakra and Aura system, how it works and how it is all connected. You will be taught how to facilitate the healing process for your client through clearing blockages in the energy fields such as negative or unwanted energy, old energy patterns, or psychic attack; all of which may be clouding a person's energy. You will then be taught how to repair and re-balance the Aura back to its natural state, encouraging you clients' body to begin its natural process of self-healing.
Below are the Aura Healing courses available for this year. For more information about the courses, please click on the links for the dates and venue that suit you the most.
Aura Healing
Practitioner Training
Adelaide, SA
Date TBA 2021
Aura Healing
Level 1
Online Training
August 2020
Aura Healing
Practitioner Training
Mt Pleasant, SA
Date TBA 2021
The Aura Healing Practitioner Course has a level 1 and a level 2 component. During 2020, these components are offered together giving people the option of:
Only doing level 1 – A full online course

Only doing level 2 in person (for those that have already completed level 1)

Or doing both levels in person during a combined 3-day course. 
For more information, please click on the links above for the dates and venue that suit you the most.
The Aura Healing Course is developed by Sarah after 18 years of experience of being a Reiki and Aura energy healing practitioner. It is accredited through International Institute of Complementary Therapies (IICT.)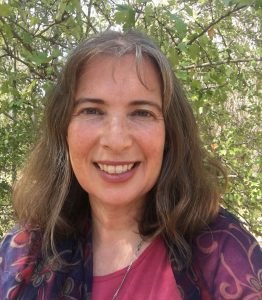 Your Aura Healing Facilitator
Your facilitator for these workshops is Sarah Stutley who has had over 18 years of experience working as a Reiki and Aura Energy Healing Practitioner. Sarah had developed Aura Healing over her many years of being an energy healing practitioner and has gained accreditation for the Aura Healing Courses through IICT.
Sarah is also a practitioner of Meditation, Colour & Crystal Therapy and Reiki.  She is also a Reiki Master which compliments Aura Healing beautifully. 
For future Aura Healing course venues and dates then please sign up to my newsletter on the link below