Aura Healing Level 1
Self Healing & Psychic Development Level

Saturday and Sunday 12th & 13th February 2022
Intuitive Wisdom Healing Rooms, Mount Pleasant.
Type of course: 2 day in person workshop.
Bonus: recorded meditations and exercises you will be able to access online after the event.
–
Date: Saturday the 12th February and Sunday 13th February 2022
Time: 10am to 4.30pm.
Venue: Intuitive Wisdom Healing Rooms, Mount Pleasant, on the border of the Adelaide Hills & Barossa Valley
The Cost of the course is $260, which includes a detailed Course Manual.
–
Aura Healing Level 1 Description
The Aura Healing Level 1 Course is the Self-Healing Level and it will teach you about your own energy system, along with deepening your psychic, intuitive and healing skills.
You will also learn how to feel your way through the Aura in order to understand what if feels like when your Aura or another person's aura is out of balance.
You will also learn:
– Connect to your Intuitive and psychic gifts – understanding what they all are and learning to work with them during a healing & in everyday life.
– How a healing works and understanding the importance of resonating energy.
– Types of Energy, Blockages & Psychic Attack—what they truly are and how they manifest in the Aura.
– Understanding Sacred Space Creation & Healing energy.
– Learn about Grounding
– Clearing, cleansing, and protecting your healing space.
– The Chakra System – including in body and outer body Chakras.
– The Aura Layers, Bodies and how they connect to the energy planes around us.
– Understanding your own energy system – learning how your entire Chakra and Aura system works and how it is all connected.
– How to tune into your own Aura in order to facilitate the healing process for yourself through clearing blockages in the energy fields such as negative or unwanted energy, old energy patterns, or psychic attack; all of which may cloud a person's energy.
– How to repair and re-balance the Aura back to its natural state, encouraging your body to begin its natural process of self-healing.
– Different ways to channel healing energy.
– What to do if you cannot feel the energy or tune into your Aura.
– Different ways to scan your Aura through feeling/seeing/knowing your way through the Aura.
– Understanding different types of energetic blockages and what they mean to you.
– What it means to be energetically out of alignment, how to scan for this and bring yourself back into balance.
– Understanding the role that the spirit realm plays in a healing.
– What to do if a blockage does not move.
– Learn how to begin to see Auras and Aura Colours.
– Finally, you will be introduced to facilitating an Aura Healing for another person including the ethics of working on another person. This will give you the grounding skills to be able to provide energy healings for friends and family and preparing you for level 2 – the practitioner level should you be interested in taking your training further.
–
Note – Aura Healing is a certificate course designed by myself, Sarah Stutley. The level 1 and level 2 course holds so much of what I have learnt as an energy healing practitioner over the last 20 years and I love sharing this knowledge with those who wish to either understand their Aura better or for those who wish to go on to be practitioners. I have also accredited this course with International Institute of Complimentary Therapists.
I am also a Reiki Master, along with being a Colour Therapist, Meditation & Psychic Development teacher and a women's circle facilitator.
To ask questions or to receive the booking details, then please contact Sarah here
I've just completed level 1 aura healing course online, Sarah was very helpful, caring and knowledgeable during the course and afterwards, allowing me to contact her with and questions and doubts. This course has opened myself up so much, finding out abilities I didn't realise I had, it's the greatest feeling. With Sarah's guidance I also removed blockages within myself with her healing techniques. I look forward to going more in-depth with level 2. Thankyou Sarah, bless you for my new life experiences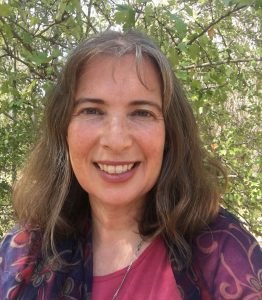 Your Aura Healing Facilitator
Your facilitator for these workshops is Sarah Stutley who has had over 20 years of experience working as a Reiki and Aura Energy Healing Practitioner. Sarah had developed Aura Healing over her many years of being an energy healing practitioner and has gained accreditation for the Aura Healing Courses through IICT.
Sarah is also a practitioner of Meditation, Colour & Crystal Therapy and Reiki.  She is also a Reiki Master which compliments Aura Healing beautifully. 
For future Aura Healing course venues and dates then please sign up to my newsletter on the link below